Filmi, ki bodo svoje premiere doživeli v letu 2011 so večinoma že znani. Seveda gre večinoma tukaj za filme z velikimi proračuni. Premiere filmov v Koloseju si lahko pogledate tukaj.
Januarja 2011 je svojo premiero ugledalo 15 filmov
7.1.2011
*Season of the Witch (Nicolas Cage, Ron Perlman, Claire Foy)
*Country Strong (Garrett Hedlund, Gwyneth Paltrow, Leighton Meester)
14.1.2011
*The Green Hornet (Seth Rogen, Jay Chou, Christoph Waltz)
*The Dilemma (Vince Vaughn, Kevin James, Winona Ryder)
*Barney's Version (Paul Giamatti, Rosamund Pike, Jake Hoffman)
*Ong Bak 3 (Tony Jaa, Dan Chupong, Sarunyu Wongkrachang)
*A Somewhat Gentle Man (Stellan Skarsgård, Bjørn Floberg, Jorunn Kjellsby)
21.1.2011
*The Company Men (Ben Affleck, Chris Cooper, Tommy Lee Jones)
*No Strings Attached (Natalie Portman, Ashton Kutcher)
*The Way Back (Jim Sturgess, Ed Harris, Colin Farrell)
28.1.2011
*The Mechanic (Jason Statham, Ben Foster, Donald Sutherland)
*The Rite (Colin O'Donoghue, Anthony Hopkins, Ciarán Hinds)
*Biutiful (Javier Bardem)
*From Prada to Nada (Camilla Belle, Alexa Vega, Kuno Becker)
*Kaboom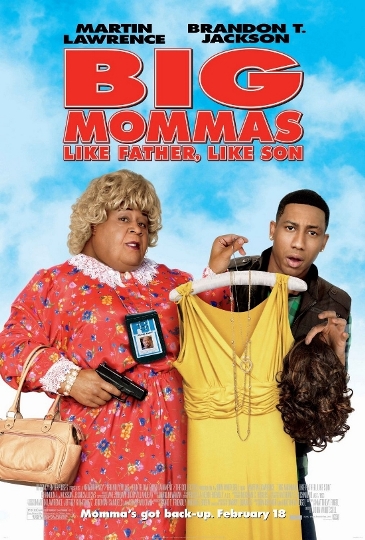 Za februar 2011 jih je predvidenih 16:
4.2.1011
*Sanctum (Rhys Wakefield, Allison Cratchley, Christopher Baker)
*The Roommate (Minka Kelly, Leighton Meester, Cam Gigandet)
*Cold Weather (Cris Lankenau, Raúl Castillo, Robyn Rikoon)
*The Other Woman (Natalie Portman, Scott Cohen, Lisa Kudrow)
11.2.2011
*Just Go with It (Adam Sandler, Jennifer Aniston, Brooklyn Decker)
*Gnomeo & Juliet (James McAvoy, Emily Blunt, Maggie Smith)
*Cedar Rapids (Ed Helms, John C. Reilly, Anne Heche)
*The Eagle (Channing Tatum, Jamie Bell, Donald Sutherland)
*Justin Bieber: Never Say Never (Justin Bieber)
18.2.2011
*I Am Number Four (Alex Pettyfer, Timothy Olyphant, Dianna Agron)
*Unknown (Liam Neeson, Diane Kruger, January Jones)
*Big Mommas: Like Father, Like Son (Martin Lawrence, Brandon T. Jackson)
*Vanishing on 7th Street (Hayden Christensen, Thandie Newton, John Leguizamo)
25.2.2011
*Drive Angry 3D (Nicolas Cage, Amber Heard, William Fichtner)
*Hall Pass (Owen Wilson, Jason Sudeikis, Christina Applegate)
*Shelter (Julianne Moore, Jonathan Rhys Meyers, Jeffrey DeMunn)
Za marec 2011 je predvidenih 18 filmov:
4.3.2011
*Rango (Johnny Depp, Isla Fisher, Timothy Olyphant)
*The Adjustment Bureau (Matt Damon, Emily Blunt)
*Take Me Home Tonight (Topher Grace, Anna Faris, Dan Fogler)
*Beastly (Alex Pettyfer, Vanessa Hudgens, Mary-Kate Olsen)
*Happythankyoumoreplease (Josh Radnor, Malin Akerman, Zoe Kazan)
11.3.2011
*Battle: Los Angeles (Aaron Eckhart, Michelle Rodriguez, Bridget Moynahan)
*Jane Eyre (Mia Wasikowska, Michael Fassbender, Jamie Bell)
*Red Riding Hood (Amanda Seyfried, Lukas Haas, Gary Oldman)
*Mars Needs Moms (Seth Green, Joan Cusack, Dan Fogler)
*Kill the Irishman (Ray Stevenson, Christopher Walken, Vincent D'Onofrio)
18.3.2011
*Limitless (Bradley Cooper, Anna Friel, Abbie Cornish)
*Paul (Simon Pegg, Nick Frost, Seth Rogen)
*The Lincoln Lawyer (Matthew McConaughey)
*Win Win (Paul Giamatti, Amy Ryan, Jeffrey Tambor)
25.3.2011
*Sucker Punch (Emily Browning, Vanessa Hudgens, Abbie Cornish)
*The Beaver (Mel Gibson, Jodie Foster, Anton Yelchin)
*Diary of a Wimpy Kid 2: Rodrick Rules (Zachary Gordon, Devon Bostick, Robert Capron)
*Miral (Freida Pinto, Hiam Abbass, Willem Dafoe)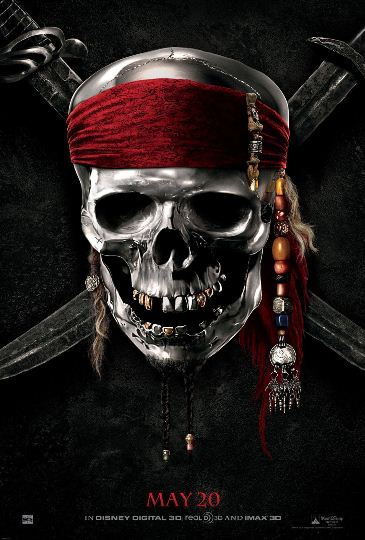 Za april 2011 je predvidenih 19 filmov:
1.4.2011
*Source Code (Jake Gyllenhaal, Michelle Monaghan, Vera Farmiga)
*Insidious (Patrick Wilson, Rose Byrne, Ty Simpkins)
*Super (Rainn Wilson, Ellen Page, Liv Tyler)
*Hop (Russell Brand, James Marsden, Elizabeth Perkins)
8.3.2011
*Your Highness (Danny McBride, Zooey Deschanel, James Franco)
*Hanna (Saoirse Ronan, Cate Blanchett, Eric Bana)
*Arthur (Russell Brand, Helen Mirren, Jennifer Garner)
*Born to Be Wild (Birute Galdikas, Daphne Sheldrick, Morgan Freeman)
15.3.2011
*Scream 4 (Neve Campbell, Courteney Cox, David Arquette)
*Rio (Jesse Eisenberg, Anne Hathaway, George Lopez)
*Soul Surfer (AnnaSophia Robb, Dennis Quaid, Helen Hunt)
22.3.2011
*Madea's Big Happy Family (Tyler Perry, Loretta Devine, Bow Wow)
*Haywire (Gina Carano, Ewan McGregor, Michael Fassbender)
*Water for Elephants (Robert Pattinson, Reese Witherspoon, Christoph Waltz)
*Apollo 18
*Born to Be a Star (Nick Swardson, Don Johnson, Christina Ricci)
29.3.2011
*Fast Five (Paul Walker, Vin Diesel, Dwayne Johnson)
*Prom (Aimee Teegarden, Nicholas Braun, Christine Elise)
*Hoodwinked Too! Hood VS. Evil (Hayden Panettiere, Glenn Close, Patrick Warburton)
Za maj 2011 je predvidenih 8 filmov:
6.5.2011
*Thor (Chris Hemsworth, Anthony Hopkins, Natalie Portman)
*Something Borrowed (Ginnifer Goodwin, Kate Hudson, Colin Egglesfield)
13.5.2011
*Bridesmaids (Kristen Wiig, Maya Rudolph, Rose Byrne)
*Priest (Paul Bettany, Cam Gigandet, Maggie Q)
20.5.2011
*Pirates of the Caribbean: On Stranger Tides (Johnny Depp, Penélope Cruz, Ian McShane)
27.5.2011
*The Hangover Part II (Bradley Cooper, Zach Galifianakis, Ed Helms)
*Kung Fu Panda 2 (Jack Black, Angelina Jolie, Jackie Chan)
*The Tree of Life (Brad Pitt, Sean Penn, Jessica Chastain)
Za junij je predvidenih 7 filmov:
3.6.2011
*X-Men: First Class (James McAvoy, Michael Fassbender, Jennifer Lawrence)
*Beginners (Ewan McGregor, Christopher Plummer, Mélanie Laurent)
10.6.2011
*Super 8 (Elle Fanning, Amanda Michalka, Kyle Chandler)
17.6.2011
*Green Lantern (Ryan Reynolds, Blake Lively, Peter Sarsgaard)
*Mr. Popper's Penguins (Jim Carrey, Carla Gugino, Angela Lansbury)
24.6.2011
*Cars 2
*Bad Teacher (Cameron Diaz, Lucy Punch, Eric Stonestreet)
Za julij 2011 je predvidenih 12 filmov:
1.7.2011
*Transformers: Dark of the Moon (Shia LaBeouf, Rosie Huntington-Whiteley, Tyrese Gibson)
*Larry Crowne (Tom Hanks, Julia Roberts)
*Monte Carlo (Selena Gomez, Leighton Meester, Katie Cassidy)
8.7.2011
*One Day (Anne Hathaway, Jim Sturgess, Patricia Clarkson)
*Zookeeper (Kevin James)
*One for the Money (Katherine Heigl, Jason O'Mara, Daniel Sunjata)
15.7.2011
*Harry Potter and the Deathly Hallows: Part 2 (Daniel Radcliffe, Emma Watson, Rupert Grint)
*Winnie the Pooh (Jim Cummings, Craig Ferguson, Peter Cullen)
22.7.2011
*Captain America: The First Avenger (Chris Evans, Hugo Weaving, Samuel L. Jackson)
*Friends with Benefits (Mila Kunis, Justin Timberlake, Patricia Clarkson)
29.7.2011
*Cowboys & Aliens (Daniel Craig, Harrison Ford, Olivia Wilde)
*Crazy, Stupid, Love. (Steve Carell, Ryan Gosling, Julianne Moore)
Za avgust 2011 je predvidenih 9 filmov:
3.8.2011
*The Smurfs ( Hank Azaria, Katy Perry, Jonathan Winters)
5.8.2011
*The Change-Up (Jason Bateman, Ryan Reynolds, Olivia Wilde)
*The Darkest Hour (Emile Hirsch, Olivia Thirlby, Max Minghella)
12.8.2011
*30 Minutes or Less (Jesse Eisenberg, Danny McBride, Nick Swardson)
*The Help (Emma Stone, Viola Davis, Octavia Spencer)
19.8.2011
*Fright Night (Anton Yelchin, Colin Farrell, David Tennant)
*Conan the Barbarian (Jason Momoa, Ron Perlman, Rose McGowan)
*Spy Kids 4: All the Time in the World (Jessica Alba, Jeremy Piven, Joel McHale)
26.8.2011
*Final Destination 5 (Nicholas D'Agosto, Emma Bell, Arlen Escarpeta)
Za september 2011 je predvidenih 13 filmov
2.9.2011
*Colombiana (Zoe Saldana, Michael Vartan, Callum Blue)
*Untitled 3D Shark Thriller (Sara Paxton, Dustin Milligan, Alyssa Diaz)
9.9.2011
*Warrior (Tom Hardy, Nick Nolte, Joel Edgerton)
*The Apparition (Ashley Greene, Sebastian Stan, Tom Felton)
16.9.2011
*Drive (Ryan Gosling, Carey Mulligan, Bryan Cranston)
*Johnny English Reborn (Rowan Atkinson, Rosamund Pike, Dominic West)
*Straw Dogs (James Marsden, Kate Bosworth, Alexander Skarsgård)
23.9.2011
*Abduction (Taylor Lautner, Lily Collins, Alfred Molina)
*Moneyball (Brad Pitt, Robin Wright, Jonah Hill)
30.9.2011
*Dream House (Daniel Craig, Rachel Weisz, Naomi Watts)
*What's Your Number? (Anna Faris, Chris Pratt, Ryan Phillippe)
*Anonymous (Rhys Ifans, Vanessa Redgrave, David Thewlis)
*Courageous (Alex Kendrick, Ken Bevel, Kevin Downes)
Za oktober 2011 je predvidenih 9 filmov:
7.10.2011
*Wanderlust (Jennifer Aniston, Paul Rudd, Malin Akerman)
*Real Steel (Hugh Jackman, Evangeline Lilly)
*Dolphin Tale (Morgan Freeman, Ashley Judd, Harry Connick Jr.)
14.10.2011
*Footloose (Kenny Wormald, Julianne Hough, Dennis Quaid)
*The Three Musketeers (Logan Lerman, Matthew Macfadyen, Ray Stevenson)
21.10.2011
*Contagion (Matt Damon, Kate Winslet, Jude Law)
*Paranormal Activity 3 (Katie Featherston)
28.10.2011
*Dibbuk Box (Natasha Calis)
*Now (Justin Timberlake, Amanda Seyfried, Cillian Murphy)
Za november 2011 je predvidenih 9 filmov:
4.11.2011
*Puss in Boots (Antonio Banderas)
*Tower Heist (Eddie Murphy, Ben Stiller, Casey Affleck)
11.11.2011
*Immortals (Henry Cavill, Mickey Rourke, John Hurt)
*Jack and Jill (Adam Sandler, Katie Holmes, Al Pacino)
*The Twilight Saga: Breaking Dawn – Part 1 (Kristen Stewart, Robert Pattinson, Taylor Lautner)
*Happy Feet 2 in 3D ( Elijah Wood, Robin Williams, Pink)
23.11.2011
*The Muppets
*Project X (Thomas Mann, Oliver Cooper, Jonathan Daniel Brown)
*Arthur Christmas (James McAvoy, Jim Broadbent, Bill Nighy)
Za december 2011 pa sta planirana 2:
9.12.2011
*New Year's Eve (Sarah Jessica Parker, Jessica Biel, Ashton Kutcher)
21.12.2011
*The Girl with the Dragon Tattoo (Daniel Craig, Rooney Mara, Stellan Skarsgård)
p.s. Gre za datume znane v mesecu februarju 2011, tako da prva polovica leta je najverjetneje točna, pri drugi pa se bo zagotovo pojavil še kakšen film.
---