Netflix je razkril seznam 10-ih TOP serij in filmov leta 2019 v ZDA, Veliki Britaniji, Kanadi in še 14-ih drugih državah. Seznami se kar precej razlikujejo, kar kaže na precejšnjo raznolikost občinstva. Hkrati pa kaže odziv gledalcev na Netflixovo agresivno lokalno produkcijo.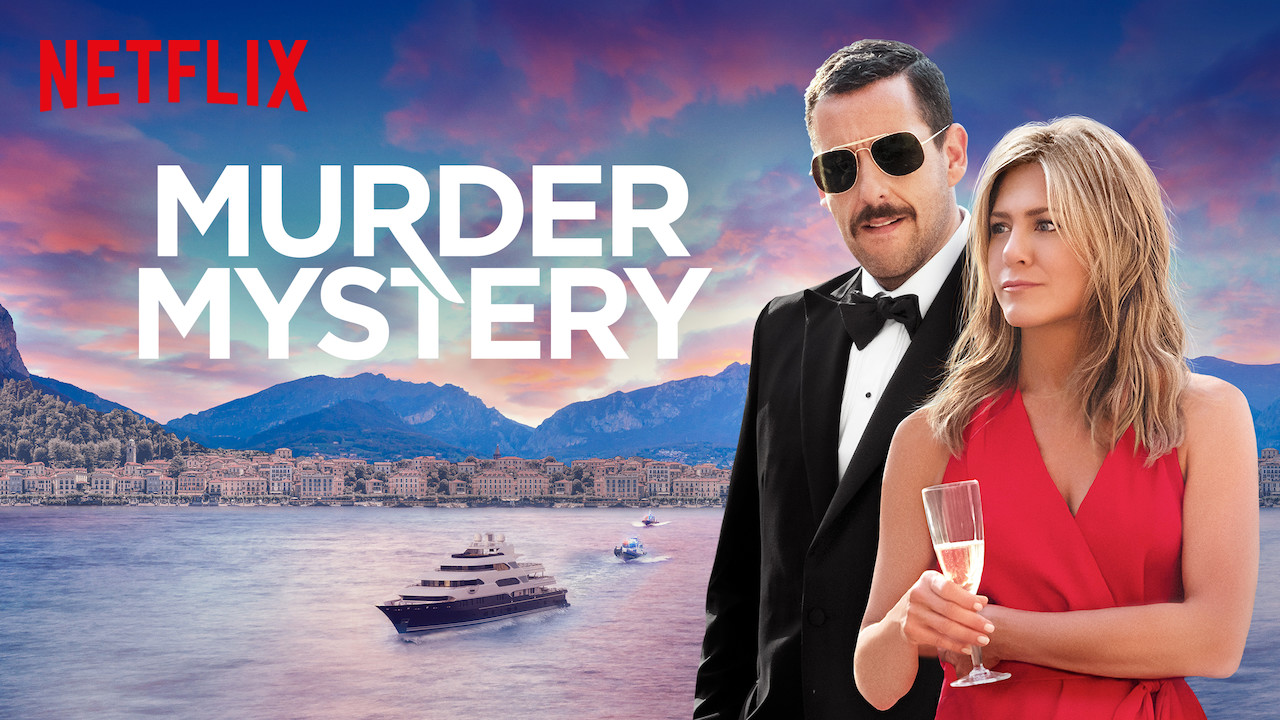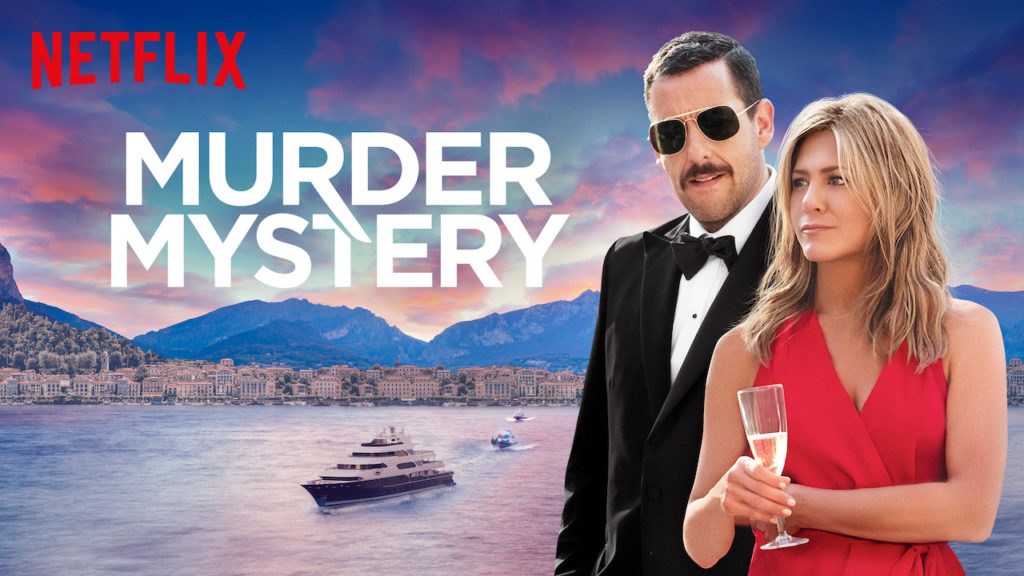 Najbolj gledane serije in filmi na Netflixu v letu 2019
Netflix je podatke o gledanosti povzel na podlagi 28-ih dni po lansiranju vsebine na njihovi platformi, upošteval pa je oglede, ki so trajali vsaj dve minuti. V ZDA, Kanadi, Avstraliji, Kolumbiji, Mehiki in Argentini je na prvem mestu film Murder Mystery. V Veliki Britaniji je prvo mesto zasedel dokumentarec The Disappearance Of Madeleine McCann. Film Money Heist: Part 3 je bil prvi v Franciji, Italiji, Španiji in Braziliji. The Witcher je prvo mesto zasedel v Nemčiji in Tajvanu, V Indiji je prestol zasedla serija Sacred Games: Season 2, na Japonskem serija The Naked Director, v Južni Koreji serija Kingdom, na Švedskem pa serija Quicksand.
ZDA
Top 10 najpopularnejših filmov in serij na Netflixu 2019 (ZDA)
1. Murder Mystery
2. Stranger Things 3
3. 6 Underground
4. The Incredibles 2
5. The Irishman
6. The Witcher
7. Triple Frontier
8. Extremely Wicked, Shockingly Evil And Vile
9. The Umbrella Academy
10. The Highwaymen
Velika Britanija
Top 10 najpopularnejših filmov in serij na Netflixu 2019 (Velika Britanija)
1. The Disappearance Of Madeleine McCann
2. 6 Underground
3. Murder Mystery
4. The Witcher
5. The Irishman
6. After Life
7. Stranger Things 3
8. Our Planet
9. Sex Education
10. Conversations With A Killer: The Ted Bundy Tapes: Limited Series
Kanada
Top 10 najpopularnejših filmov in serij na Netflixu 2019 (Kanada)
1. Murder Mystery
2. 6 Underground
3. The Irishman
4. Stranger Things 3
5. The Witcher
6. Triple Frontier
7. Extremely Wicked, Shockingly Evil And Vile
8. The Highwaymen
9. The Incredibles 2
10. The Umbrella Academy
Francija
Top 10 najpopularnejših filmov in serij na Netflixu 2019 (Francija)
1. Money Heist: Part 3
2. The Witcher
3. 6 Underground
4. Sex Education
5. The Umbrella Academy
6. Stranger Things 3
7. You: Season 2
8. Triple Frontier
9. Elite: Season 2
10. Family Business
Nemčija
Top 10 najpopularnejših filmov in serij na Netflixu 2019 (Nemčija)
1. The Witcher
2. 6 Underground
3. Money Heist: Part 3
4. Murder Mystery
5. Triple Frontier
6. Jumanji: Welcome To The Jungle
7. Sex Education
8. Isn't It Romantic
9. Stranger Things 3
10. The Irishman
Italija
Top 10 najpopularnejših filmov in serij na Netflixu 2019 (Italija)
1. Money Heist: Part 3
2. 6 Underground
3. The Irishman
4. Stranger Things 3
5. Murder Mystery
6. Sex Education
7. The Witcher
8. The Perfect Date
9. Triple Frontier
10. Baby: Season 2
Španija
Top 10 najpopularnejših filmov in serij na Netflixu 2019 (Španija)
1. Money Heist: Part 3
2. The Witcher
3. 6 Underground
4. Elite: Season 2
5. The Irishman
6. Stranger Things 3
7. Triple Frontier
8. Despite Everything
9. Murder Mystery
10. Sex Education
Avstralija
Top 10 najpopularnejših filmov in serij na Netflixu 2019 (Avstralija)
1. Murder Mystery
2. 6 Underground
3. The Witcher
4. Isn't It Romantic
5. Lunatics
6. The Irishman
7. Stranger Things 3
8. Extremely Wicked, Shockingly Evil And Vile
9. Triple Frontier
10. Dead to Me
Brazilija
Top 10 najpopularnejših filmov in serij na Netflixu 2019 (Brazilija)
1. Money Heist: Part 3
2. Murder Mystery
3. 6 Underground
4. The Witcher
5. The Perfect Date
6. Triple Frontier
7. Sintonia
8. Whindersson Nunes: Adult
9. Isn't It Romantic
10. Sextuplets
Kolumbija
Top 10 najpopularnejših filmov in serij na Netflixu 2019 (Kolumbija)
1. Murder Mystery
2. Money Heist: Part 3
3. Crime Diaries: Night Out
4. 6 Underground
5. The Perfect Date
6. Klaus
7. Tall Girl
8. Elite: Season 2
9. Fractured
10. Triple Frontier
Mehika
Top 10 najpopularnejših filmov in serij na Netflixu 2019 (Mehika)
1. Murder Mystery
2. 6 Underground
3. Como Caído Del Cielo
4. The Perfect Date
5. Triple Frontier
6. Crime Diaries: The Candidate: Limited Series
7. The House Of Flowers: Season 2
8. Suicide Squad
9. The Irishman
10. Klaus
Argentina
Top 10 najpopularnejših filmov in serij na Netflixu 2019 (Argentina)
1. Murder Mystery
2. Money Heist: Part 3
3. Apache: The Life Of Carlos Tevez
4. 6 Underground
5. Triple Frontier
6. The Irishman
7. The Two Popes
8. Fractured
9. Stranger Things 3
10. El Potro: Unstoppable
Indija
Top 10 najpopularnejših filmov in serij na Netflixu 2019 (Indija)
1. Sacred Games: Season 2
2. Kabir Singh
3. Article 15
4. Bard of Blood
5. Drive
6. Badla
7. House Arrest
8. 6 Underground
9. Delhi Crime
10. Chopsticks
Japonska
Top 10 najpopularnejših filmov in serij na Netflixu 2019 (Japonska)
1. The Naked Director
2. Terrace House: Tokyo 2019-2020: Part 3
3. 6 Underground
4. Gintama 2: Rules Are Made To Be Broken
5. Rilakkuma And Kaoru
6. Ultraman
7. Call Boy
8. Neon Genesis Evangelion
9. The Witcher
10. Aquaman
Južna Koreja
Top 10 najpopularnejših filmov in serij na Netflixu 2019 (Južna Koreja)
1. Kingdom
2. 6 Underground
3. The Witcher
4. Crash Landing On You
5. Park Na-rae: Glamour Warning
6. Persona: Collection
7. When The Camellia Blooms
8. Love Alarm
9. Stranger Things 3
10. Vagabond
Tajvan
Top 10 najpopularnejših filmov in serij na Netflixu 2019 (Tajvan)
1. The Witcher
2. The Naked Director
3. Nowhere Man
4. 6 Underground
5. Love, Death & Robots
6. Murder Mystery
7. Kingdom
8. Isn't It Romantic
9. Street Food: Volume 1: Asia
10. Marriage Story
Švedska
Top 10 najpopularnejših filmov in serij na Netflixu 2019 (Švedska)
1. Quicksand
2. The Witcher
3. 6 Underground
4. Murder Mystery
5. The Irishman
6. Triple Frontier
7. Stranger Things 3
8. Extremely Wicked, Shockingly Evil And Vile
9. Isn't It Romantic
10. The Highwaymen
---