S&M je pesem iz prihajajočega albuma Rihanne. Album Loud bo na voljo od 12. novembra 2010. Na njem bo 11 pesmi: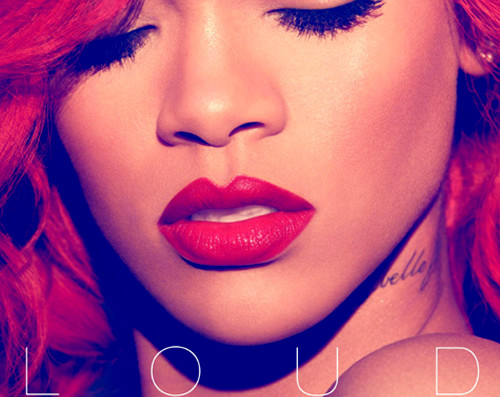 1. S&M; 2. What's My Name feat. Drake; 3. Cheers (Drink To That); 4. Fading; 5. Only Girl (In The World); 6. California King Bed; 7. Man Down; 8. Raining Men feat. Nicki Minaj; 9. Complicated; 10. Skin; 11. Love The Way You Lie (Part II) feat. Eminem. Članki o tem albumu so na voljo tukaj.
Pesem lahko poslušate spodaj, besedilo pa je na voljo po prelomu.
[soundcloud url="http://api.soundcloud.com/tracks/6732748″]

Na na na na
Come on
Na na na na
Come on
Na na na na na
Come on
Na na na na
Come on, come on, come on
Na na na na
Come on
Na na na na
Come on
Na na na na na
Come on
Na na na na
Come on, come on, come on
Na na na na
Feels so good being bad (Oh oh oh oh oh)
There's no way I'm turning back (Oh oh oh oh oh)
Now the pain is my pleasure cause nothing could measure (Oh oh oh oh oh)
Love is great, love is fine (Oh oh oh oh oh)
Outta box, outta line (Oh oh oh oh oh)
The affliction of the feeling leaves me wanting more (Oh oh oh oh oh)
Cause I may be bad, but I'm perfectly good at it
Sex in the air, I don't care, I love the smell of it
Sticks and stones may break my bones
But chains and whips excite me
Cause I may be bad, but I'm perfectly good at it
Sex in the air, I don't care, I love the smell of it
Sticks and stones may break my bones
But chains and whips excite me
Na na na na
Come on, come on, come on
I like it-like it
Come on, come on, come on
I like it-like it
Come on, come on, come on
I like it-like it (Na na na)
Come on, come on, come on
I like it-like it
Love is great, love is fine (Oh oh oh oh oh)
Outta box, outta line (Oh oh oh oh oh)
The affliction of the feeling leaves me wanting more (Oh oh oh oh oh)
Cause I may be bad, but I'm perfectly good at it
Sex in the air, I don't care, I love the smell of it
Sticks and stones may break my bones
But chains and whips excite me
Na na na na
Come on, come on, come on
I like it-like it
Come on, come on, come on
I like it-like it (Na na na)
Come on, come on, come on
I like it-like it
Come on, come on, come on
I like it-like it
S-S-S & M-M-M
S-S-S & M-M-M
Oh, I love the feeling you bring to me, oh, you turn me on
It's exactly what I've been yearning for, give it to me strong
And meet me in my boudoir with my body suit on-on-on
I like it-like it
Cause I may be bad, but I'm perfectly good at it
Sex in the air, I don't care, I love the smell of it
Sticks and stones may break my bones
But chains and whips excite me
Cause I may be bad, but I'm perfectly good at it
Sex in the air, I don't care, I love the smell of it
Sticks and stones may break my bones
But chains and whips excite me
Na na na na
Come on, come on, come on
I like it-like it
Come on, come on, come on
I like it-like it (Na na na)
Come on, come on, come on
I like it-like it
Come on, come on, come on
I like it-like it
Come on, come on, come on
I like it-like it
S-S-S & M-M-M
S-S-S & M-M-M
S-S-S & M-M-M
S-S-S & M-M-M
---