For public transport in Ljubljana, Slovenia people has to have a special card called Urbana, because paying with cash is not an option any more. Urbana card is similar to London´s Oister card but has a little bit more functions or at least it should have it in the future.
Urbana card can be used for paying BUS ticket, paying parking place, some parking garages or for a ride with funicular railway to Ljubljana Castle. In the future there will be ability to pay for railway tickets, Bicycle sharing system and use it as a credit card in shops.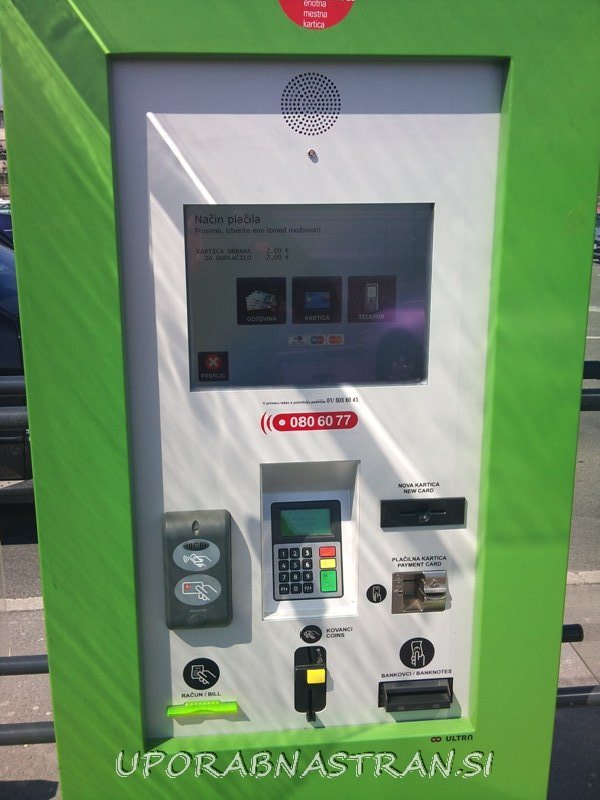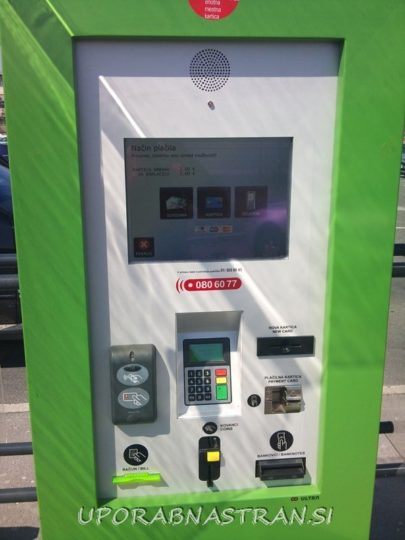 The easiest way to get your Urbana card is to find Urbanomat it is a machine where you can buy and fill your card. Another place where you can get card are newsagent shops. Price for card is 2€. Using of Urbanomat is easy, it has touch screen where you have to press English language and then chose to buy card or to fill your card. Paying options are three, cash, credit card and paying with mobile, but paying with mobile is available only for users from Slovenia. So first user has to buy a card and then fill it from 1€ to 50€.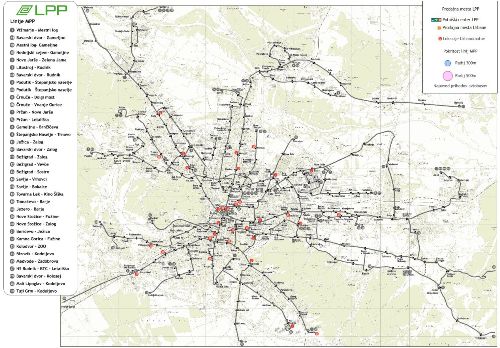 All those places you can find on these map. By clicking on "Prodajna mesta Urbane" you will get all newsagent shops or by "Lokacije Urbanomatov" all places where you can find machines.
Using Urbana card is easy. In card there is RFID chip so user has to come near to validating machine on BUS or some other place where Urbana can be used and transaction is done. Price for BUS ticket is 0.80€, buyer can then use it for 90 minute on any BUS they want with no extra charges.
Before summer 2010 there should be also available Ljubljana Tourist card Urbana. It´s specialty will be some new features. Tourists will be able to choose between 24, 48 or 72 hours card. In that period of time their owners will be able to use BUS, tourist mini train, boat on river Ljubljanica, free ride, entrance and guide on Ljubljana castle, borrow bicycle or visit ZOO.
---